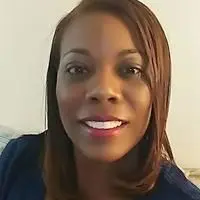 Makeyshia Major, LCSW
Makeyshia Major is a Licensed Clinical Social Worker with Abundant Counseling Solutions, located in the Northern Virginia Metropolitan area. Makeyshia works with all populations including children adults and families. She also provides consulting services to In-home counseling agencies, supervision to MSW students and support EAP programs in the area.
Makeyshia's goal in working with clients includes providing support and guidance toward a healthier lifestyle. Her approach includes a nonjudgmental, empathetic, logical, person-centered perspective through a collaborative effort with the individual, couple, or family to address life challenging concerns.
She believes that a supportive caring and honest relationship with each client is important and will strive to maintain a present compassionate and open-minded awareness throughout the therapeutic process; by helping clients build on their strengths and attain the personal growth they are committed to accomplishing.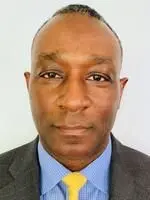 Harrison Grant, LCSW
Harrison Grant is a licensed clinical social worker with Abundant Counsel Solutions, located in the Woodbridge, Virginia. Harrison specializes in the treatment of adolescents, adults, couples, families and group therapy. Harrison received his bachelor's degree from Park University in Social Psychology. Harrison went on to graduate school at George Mason University and graduated with a Master's degree in Clinical Social Worker. Harrison is a retired military member and has been working with military members and their families for over 10 years. His work also includes working with clients struggling with mood disorders, anxiety disorders, self-esteem and self-worth, life transition issues, adjustment disorders, marital, families of divorce, and parenting skills developing.
Harrison believes that by using a person-centered approach, nonjudgmental, empathetic, logical perspective the individual, couple, or family will become empowered to overcome any of life's many obstacles.